Change of Address
If you have moved you will need to update your personnel information with all of these entities as they do not automatically share information.

CAL FIRE Local 2881
CAL FIRE Local 2881
1731 J Street Suite 100
Sacramento, Ca 95811
Tel: (916) 609-8700
Fax: (916) 609-8711

IAFF SMART:  IAFF SMART will immediately update your personnel contact information in real time with CALFIRE Local 2881 and the IAFF.  This will allow you to manage your access to CALFIRE Local 2881 information that is emailed, text and mailed to you. All you need to do is go to smart.iaff.org or use your mobile devise to scan the QR code.
*** Your Profile on the district webpage needs to be managed separately, for now.***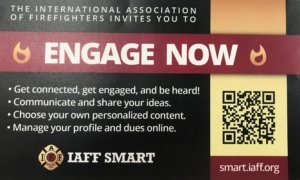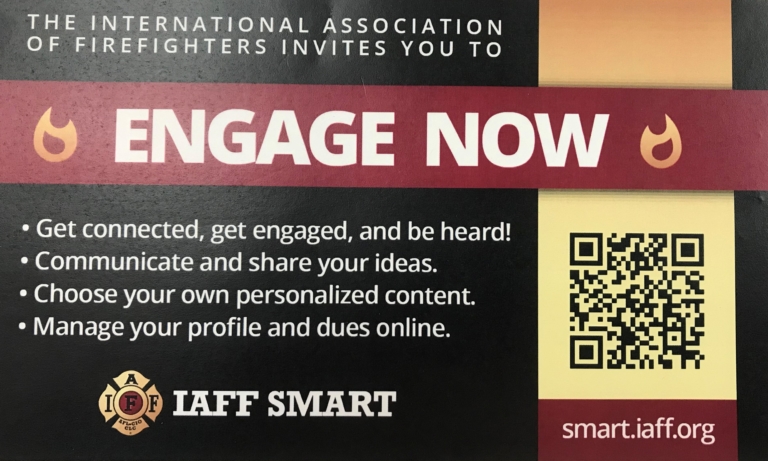 Change Address Direct Link for CALFIRE LOCAL 2881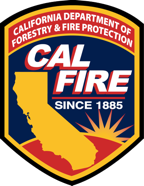 CAL FIRE – Riverside
California Personnel Office Directory for RRU
EMPLOYEE ACTION REQUEST STD686


CalPERS
Visit the pages below to learn how certain events can impact your coverage or benefits in CalPERS programs. You can also refer to our Life Events Member Education Catalog (PDF, 1.1 MB).
Family Changes
Personal Information Changes
Employment Changes
Death/Illness/Injury
Member Classes
Whether you're new to CalPERS or a long-term member, we encourage you take advantage of our educational resources, including videos, forms and publications, and online and instructor-led classes. Visit Member Education for more information, including class descriptions, and enroll through my|CalPERS or by calling 888 CalPERS (or 888-225-7377).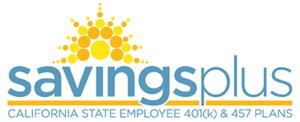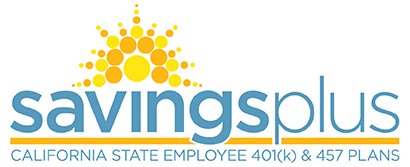 Savingsplus
Direct Link to Savings Plus web page
You must log into your Savings Plus account to update your information or contact them directly.
How to Contact Us:
Have a question about your Savings Plus account? You can contact us in a number of ways.
Voice Response System (VRS)
1-855-616-4776 (4SPN) (toll free) 24 hours a day, 7 days a week. Navigating the VRS is easy:
Enter your account number when prompted
Enter your date of birth in MM/DD/YYYY format when prompted
Enter your 4 digit PIN after date of birth is confirmed
If you need to reset your PIN, you will be able to speak to a Customer Service Representative.
Email
Email us at: [email protected]
For general information only: You may not make any changes or access any information about your account by email. Most email is not secure and we encourage you to never provide personal information in email messages, especially information such as your Social Security number. Please note that we will get back to you within one business day.
Savings Plus Service Center
1-855-616-4776 (4SPN) Monday through Friday, 5 a.m. to 8 p.m. (PT). To speak with a service center representative say "representative," or press 0.
TTY
1-800-848-0833, also Monday through Friday, 5 a.m. to 8 p.m. (PT).
Fax
You can fax documents and questions to us at 877-677-4329.
If you are asking us a question via fax and would like us to contact you, please include your phone number, address or email address, so that we can respond to you in a timely manner.
Standard mail
Nationwide® Retirement Solutions
P.O. Box 182797
Columbus, OH 43218-2797
Overnight mail
Nationwide® Retirement Solutions
3400 Southpark Place, Suite A
Attn: DSPF-F2
Grove City, OH 43123
Locate Your Retirement Specialist
Make an appointment and learn more about your local Retirement Specialist.
Savings Plus Walk-In Center
1810 16th Street
North Building
Sacramento, CA 95811
Hours: 8 a.m. to 5 p.m. (PT) Monday through Friday (excluding State holidays)
Keep in mind that information provided by registered representatives is for informational purposes only.
REMSA
Direct Link to REMSA Account web page.
You must claim your account to update your information.
This system enables Emergency Medical Personnel to apply for EMS credentials. Answers to many questions can be found in the Frequently Asked Questions. You may also find it helpful to read the REMSA policy relating to your credential prior to beginning your online application. If you have any questions, please feel free to contact certification staff at: (951) 358-5029.
Thank you for your service to the Emergency Services System!
California DMV
Welcome to the DMV Change of Address (COA) System.
You can change your residence or mailing address for your California Driver License, Identification Card, vehicle, or vessel. A new driver license, identification card or registration card is not issued when changing your address. Temporary mailing addresses are not allowed.
U.S. CITIZENS ONLY. The law requires you to update your voter registration when you move to a new permanent residence.
You may authorize DMV to notify the Secretary of State of a voter change of address if you are already registered to vote. If you move to another county or are not registered to vote, you must complete a voter registration application. The voter registration application can be completed online or downloaded by visiting: RegisterToVote.ca.gov.
You cannot use this online service if you:
Do not have a California Driver License or California Identification Card
Do not have a Social Security Number
Have a Commercial Driver License (CDL) issued by California and your residence address is in another state
Have an Army Post Office or Fleet Post Office address
Have an address outside of the United States
If any of the above applies to you, please complete a Change of Address (DMV14) PDF form and mail it to the address listed on the form. A change of address does not require an in-person visit to a DMV office. For more information, please refer to the Frequently Asked Questions.
Please have the following items before you begin:
Last issued Vehicle or Vessel Registration Card
By selecting the "Start" button above, you will be directed to the Login page. After you enter your User ID and Password, you will have access to the Change of Address application. To learn more about how your information is shared as well as the laws that protect the release of your information visit How Your Information is Shared.
Additional Information
Social Security Administration 
Direct Link to Social Security Change of Address web page.
How can I change my address?
If you get Social Security benefits (retirement, survivors, or disability) or are enrolled in Medicare, you can change your address online by using a my Social Security account. Go to the My Profile Tab on my Social Security.
This service is not currently available to people who receive Supplemental Security Income (SSI) or do not have a U.S. mailing address. However, if you are receiving SSI, you can still check your address we have on record via the My Profile Tab on my Social Security.
If you get SSI, do not have a U.S. mailing address, or are unable to change your address online, you can:

If you do not receive Social Security benefits, SSI or Medicare, you do not need to change your address with us.
United States Postal Service
Direct Link to USPS Change of Address web page.
Official USPS® Change of Address
Exclusive Mover Savings
Get instant access to over $750 in valuable coupons
Safe and Secure
Safeguard your information with ID verification by a simple $1.00 charge to your credit or debit card
Speed and Convenience
Save a trip to the post office
Email Confirmation
Receive an immediate email confirmation of your Change of Address
MyMove.com Local Information, Tools and Offers
Make your move complete with exclusive neighborhood deals at MyMove.com