Behavioral Wellness Program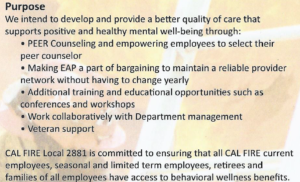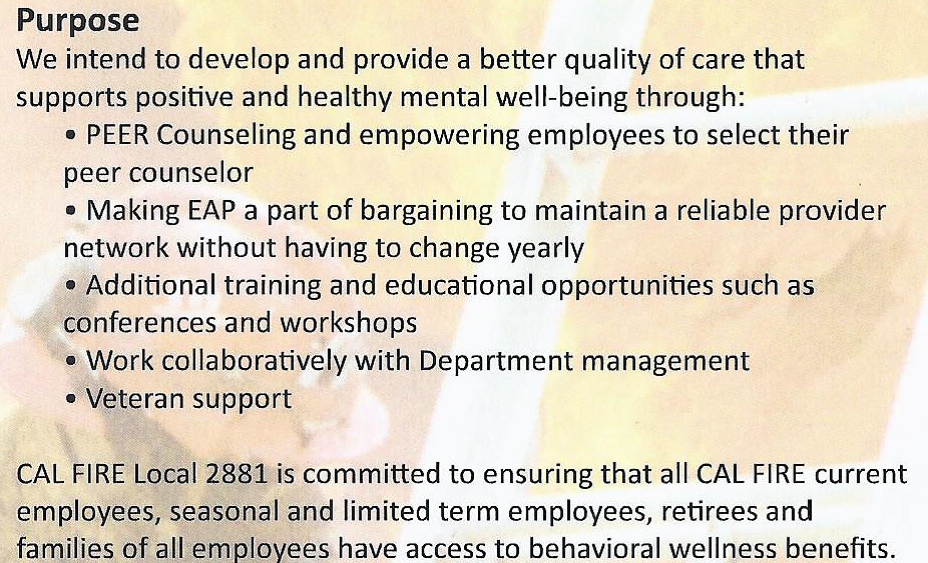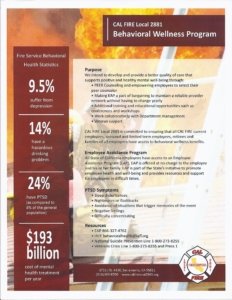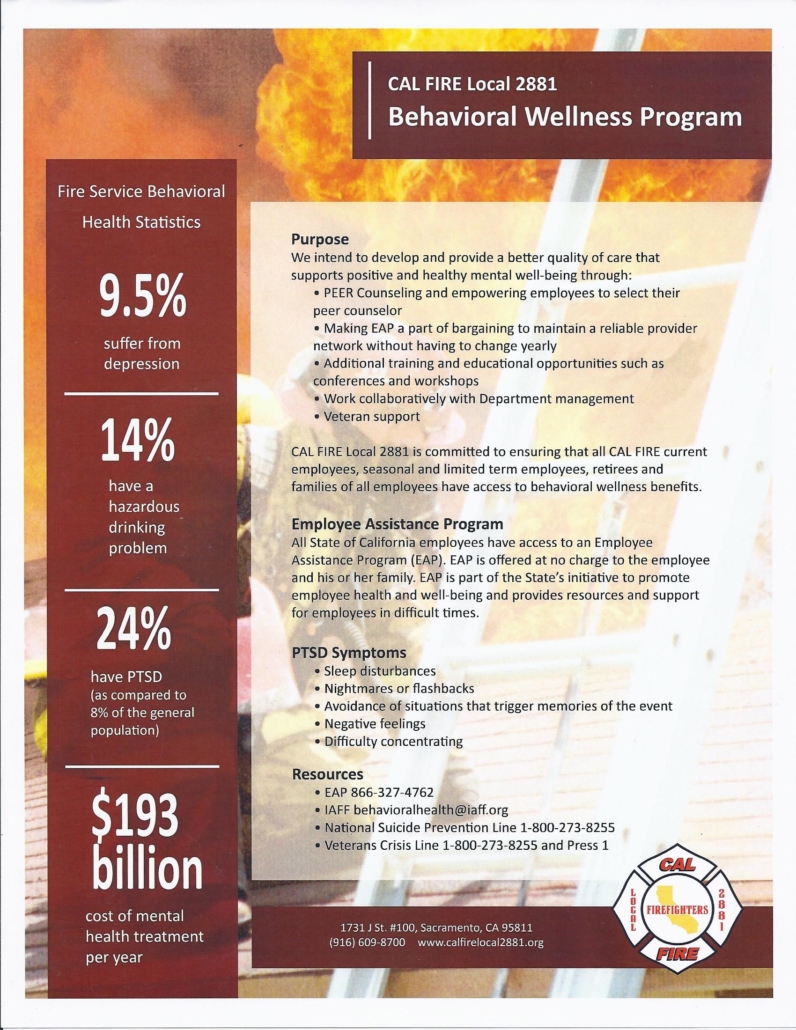 Peer Support & Employee Support Services Team -Riverside
Employee Support Services Help Line

916-445-4337
The phone number for E.A.P. is

1-866-327-4762
Behavioral Wellness Support Resources
Employee Assistance Program
Direct Link: http://www.calhr.ca.gov/employees/Pages/eap.aspx
As a State of California Employee, you and your eligible dependents have access to an Employee Assistance Program (EAP). This program is provided by the State of California as part of the state's commitment to promoting employee health and wellbeing. It is offered at no charge to the employee and provides a valuable resource for support and information during difficult times, as well as consultation on day-to-day concerns. EAP is an assessment, short-term counseling, and referral service designed to provide you and your family with assistance in managing everyday concerns.
If you need help, call toll-free, 24 hours a day, seven days a week:
Magellan Healthcare
Phone: 866-EAP-4SOC (866-327-4762)
TDD callers: 800-327-0801
Website: www.eap.calhr.ca.gov
Customer service representatives are available 24 hours a day, 7 days a week, to confidentially discuss your concerns and ensure that you receive the assistance you need. You may also contact your departmental EAP coordinator, or the statewide EAP benefits manager at (916) 324-9353.

IAFF Behavioral Health Program
Direct Link: http://client.prod.iaff.org/#page=behavioralhealth
Behavioral Health and Wellness in the Fire Service
Traditionally, medical and physical fitness have been prioritized above emotional or behavioral fitness in the Fire Service. However, it is clear from the aftermath of 9/11, Hurricane Katrina, and other disasters that these priorities are now changing. With each passing year, research shows that fire personnel who balance physical, behavioral and emotional fitness have the best outcomes, whether one is looking at adjustment to becoming a fire fighter, ratings of career satisfaction, family well-being, or adjustment to retirement.
There is growing concern about behavioral health issues and the significant impact on wellness. The stresses faced by fire fighters, paramedics and EMTs throughout the course of their careers – incidents involving children, violence, inherent dangers of firefighting, and other potentially traumatic events – can have a cumulative impact on their mental health and well-being.
The IAFF? Occupational Health, Safety and Medicine Division continues to develop resources that educate and supports members on behavioral health concerns. Check back often for updated information on behavioral health programs and resources.


IAFF Center of Excellence for Behavioral Health Treatment and Recovery
Direct Link: The IAFF Center of Excellence for Behavioral Health Treatment & Recovery
The IAFF Center of Excellence for Behavioral Health Treatment and Recovery is a one-of-a-kind addiction treatment facility specializing in PTSD for IAFF members – and IAFF members only – who are struggling with addiction, PTSD other related behavioral health challenges to receive the help they need in taking the first steps toward recovery. It is a safe haven for members to talk with other members who have faced or overcome similar challenges.
Get the help you need right now 877.837.4346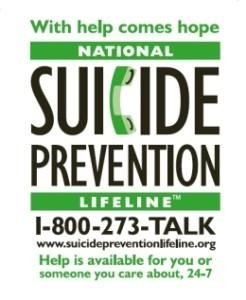 Direct Link: National Suicide Prevention web page
We can all help prevent suicide. The Lifeline provides 24/7, free and confidential support for people in distress, prevention and crisis resources for you or your loved ones, and best practices for professionals.

Welcome to the Veterans Crisis Line Website
The Veterans Crisis Line connects Veterans in crisis and their families and friends with qualified, caring Department of Veterans Affairs responders through a confidential toll-free hotline, online chat, or text. Veterans and their loved ones can call 1-800-273-8255 and Press 1, chat online, or send a text message to 838255 to receive confidential support 24 hours a day, 7 days a week, 365 days a year. Support for deaf and hard of hearing individuals is available.
More about the Veterans Crisis Line